Top 5 Things First Time Home Buyers Should Know
Posted by Angela Duong on Sunday, June 14, 2015 at 1:11 PM
By Angela Duong / June 14, 2015
Comment
I love working with first-time homebuyers in Utah. Being their guide through the entire home buying process is a great feeling. It makes my knowledge of the home buying process the most useful. Don't get me wrong - I love working with move-up buyers, downsizing buyers, and relocation buyers as well. However, they don't need quite the same guidance that a first-time homebuyer does.
With that being said, let's get to the 5 things every first-time home buyer in Utah should know.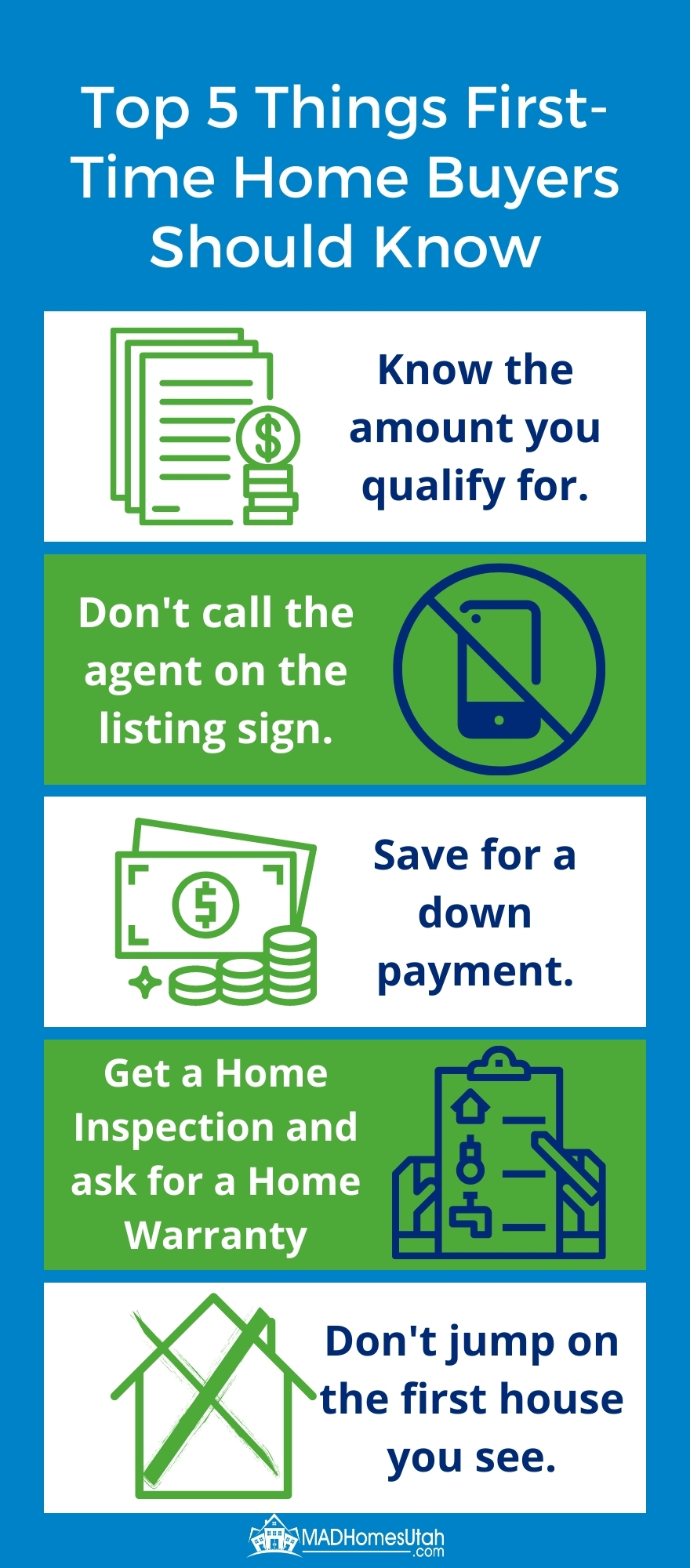 1. Get Prequalified
You must know what price of a home you can afford before you start looking. Most first-time homebuyers in Utah start their search online. Go ahead and browse to see what is out there, but you should at least be prequalified before you start walking through the homes. It's a bummer to see a home you are dying to live in and then find out it is not in your price range.
Better yet, get preapproved for a home loan.
What is the difference between getting prequalified and preapproved?
Getting prequalified for a Utah home on is when you give the lender your information. They take your name, check your credit, ask about your job, how much you make, etc. With the information you give the lender, they can tell you the amount you may qualify for.
Getting preapproved, however, takes the process a bit further. To get the preapproval process going for a first-time homebuyer, you must provide the lender with proof of the information that you gave them. Items to give to the lender would be paycheck stubs, bank statements, tax returns, etc. Once you are preapproved, they will need a property to work with to complete the approval process. If too much time has passed, you may have to give the lender updated documents to show that nothing has changed.
Who should I call for a home loan in Utah?
To begin the process as a first-time home buyer, I suggest finding a local mortgage lender. A mortgage lender can search several banks, loan programs, and interest rates to find the right loan for you. You may already know some mortgage lenders you would prefer to work with, but the preferred method is to ask your real estate agent which lenders they work well with. Having a dynamic duo of real estate agents and mortgage lenders makes the entire home buying process smoother. To find out what mortgage lenders I work with, contact me.
2. Do Not Call Listing Agent On The For Sale Sign
A Utah listing agent is on the for-sale sign because they are working for the seller. The seller has hired them to market their home as well as represent them in selling their home. I suggest that you find yourself a buyer's agent, especially when you are a first-time homebuyer.
What is a buyer's real estate agent?
A buyer's agent specializes in working for first-time home buyers. They represent your best interests throughout the home purchase.
What does a buyer's real estate agent do?
They will educate you about buyer agency, outlining their fiduciary responsibilities to you, which include: Disclosures, Loyalty, Confidentiality, Obedience, and Accountability.
A buyer's real estate agent will save you time searching the market for an affordable Utah home that meets a first-time home buyer's criteria.
They will view homes with you and provide a comparative market analysis.
They will help you explore your financing options, so you make the best mortgage decision.
A buyer's agent will negotiate the best possible price for you and take care of all the documentation.
They will also assist you in finding any home-related services you need. For example, directing you to an expert Utah home inspector, find the best home insurance company, helping you order the right home warranty for your new home, etc.
So what does a buyer's real estate agent cost?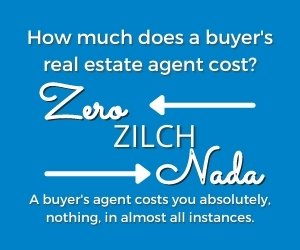 A buyer's agent costs you absolutely nothing! A Utah first-time home buyer gets access to an experience Utah real estate agent for FREE. How does that work, you ask? The home sellers pay the fee for both the listing agent and the buyer's agent. So find yourself a Utah real estate agent and tell them you are ready to buy your first home. They will walk you every step of the way to homeownership.
3. Save For A Down Payment
It is a good idea to have some money to put towards your new home. Typically, depending on the loan program, you will need 3%-5% of the purchase price. If you have already spoken with a lender to get prequalified, they will be able to tell you how much of a down payment you will need to have for the Utah home purchase.
What if I don't have a down payment to put towards my first home?
Don't fret. There are loan programs that will allow first-time homebuyers 100% financing. For example, in Box Elder County, we have a rural housing loan program and a Utah housing loan program that will allow 100% financing. However, you can't buy just any home with these loan programs. Each loan program has guidelines as to what the home must have to fit its specifications. Again, your lender and Utah real estate agent will be able to guide you.
What is the absolute minimum I will need to bring in to buy a home?
If you qualify for a Utah home loan that allows 100% financing, the bare minimum a first-time homebuyer would need to bring in to purchase the home could be as low as $500. This is usually the minimum you want to bring in for earnest money. However, buyers are starting to bring in a minimum of $1,000 for earnest money.
What is earnest money?
The earnest money deposit is an important part of the home buying process. It tells the seller you are a committed first-time homebuyer, and it will help fund your down payment. When the seller accepts a buyer's offer, the buyer will write the check to the real estate brokerage to be held in an escrow account. If all goes well, the earnest money will go towards your down payment or closings costs. However, if the purchase falls through, you can get your earnest money back as long as you have canceled within your deadlines. Your real estate agent should be able to keep you within your deadlines to ensure you don't lose your earnest money.
4. Consider A Home Inspection And Ask The Seller For A Home Warranty
What is a home inspection?
A home inspection is a thorough visual assessment of a home conducted by a certified professional home inspector. Home inspections usually occur before a home is sold to reveal any issues that might become problems for the first-time homebuyer.
Home inspectors evaluate the systems and components inside and outside the home from foundation to rooftop. Home inspectors further conduct a visual inspection of all accessible areas of the home and report on functionality, wear and tear, and safety and maintenance.
I have seen the home inspection reports. They are very detailed and have pictures of any problems included in the report. To find out more about home inspections, please visit one of our preferred contacts, Pillar to Post Home Inspectors.
What does a home inspection cost?
The cost of a professional home inspection is based on the size and age of the home. Therefore, you would want to call your local home inspector to request a quote. Typically, when my buyers have chosen to get a home inspection, it costs between $300 and $600, depending on which inspection options they choose.
What is a home warranty, and why should I ask the seller for one?
A home warranty covers repairing or replacing common home systems and appliances that fail due to normal wear and tear. Depending on the home warranty plan you choose, the plan could cover A/C and heater units, plumbing and electrical systems, many of your home appliances, and more.
When making an offer to purchase the home you have chosen, ask the seller to pay for a home warranty. Home warranties range from about $300-$600 and will cover you for a year. After that, you can choose to continue to pay for the home warranty or let it expire.
Having a home warranty has saved many new homeowners. No one enjoys buying a new home only to have the furnace go out after the first week. Especially being a first-time homebuyer. You never know what might go out after you move in. So ask for the home warranty. To find out more about home warranties, visit our preferred home warranty company's website, IBEX Home Warranty.
5. Don't Jump On The First House You See
What I mean by this is that I suggest you view at least five homes before deciding which house you would like to make your home. When I say viewing homes, I am talking about actually walking through the homes in person.
How do I start my home search?
To begin your Utah home search process, after you have been pre-qualified, of course, I recommend beginning your search online. According to the National Association of Realtors®, 92% of buyers use the internet in some way in the home search process. Fifty percent of the home buyers used their mobile devices.
Don't start your online search just anywhere. I have come across many first-time home buyers mentioning a home that they liked only to find out it was not for sale. This has happened because they were using a website that was not up-to-date. Us our property search to search all Utah homes and land. Our property search is linked directly with the multiple listing service (MLS0 and has the most up-to-date information. Click here to start searching for your new home.
Search properties that are in your price range and have most of the features you are looking for. Keep in mind that unless you are building your own home, you most likely won't find everything you are looking for in your first home. Figure out your needs versus your wants, and search based on your needs.
I am ready to view homes in person. What should I do?
So, you have found the homes that interest you most. Now it is time to walk through these homes and see if there is one that you can see yourself living in. Call your buyer's agent NOW! (We are your preferred Northern Utah real estate agents, correct? Contact us). Have your agent set up a time to see the homes that interest you and view the homes in person.
Once you have found the home you want to invest in, your professional real estate agent will be able to walk you through the entire buying process. Buying your first home doesn't have to be stressful when you have a good agent to guide you.
Please remember that many first-time homebuyers are nervous and scared of the idea of a house payment, and sometimes the entire process, really. This is completely normal. Your lender won't allow you to borrow more than you can afford, and your real estate agent is there to answer your questions every step of the way.
To sum it up
So at the end (or shall I say beginning), I recommend you find a Real Estate agent first. If you are looking to buy in Northern Utah, reach out to us. If you are searching for a home in another location, email us, and we can refer you to a great agent in that area.
Once you have found a real estate agent, let them know you are a first-time home buyer and you would like them to recommend a mortgage lender to you to get started. Then, the agent should be able to walk you through the rest.
Additional Helpful Articles For First Time Home Buyers